International eCommerce Returns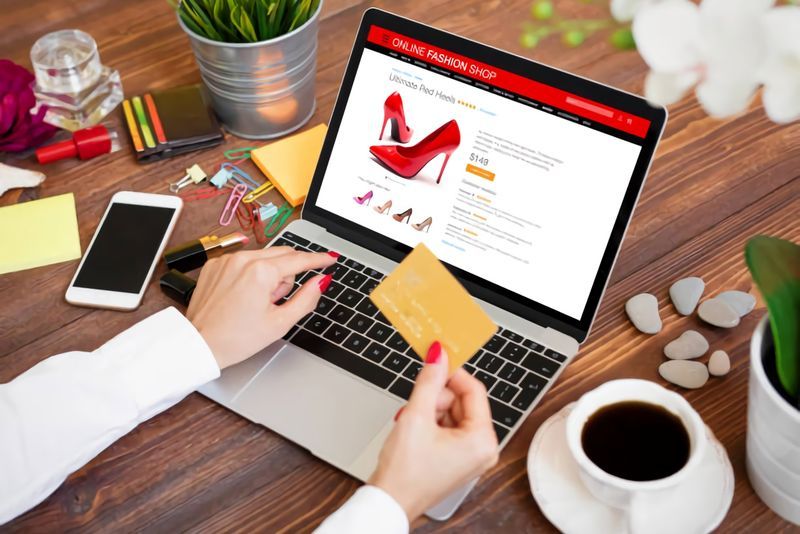 What is an international eCommerce return?
There are many benefits to creating a global brand through eCommerce portals. While most articles on international eCommerce wax poetic about the benefits, and there are indeed many positives, this one addresses the elephant in the room that is international eCommerce returns.
International eCommerce returns is a term used for the return logistics of eCommerce brands that have customers overseas who want to return/exchange their purchases. This means a reversal of the shipping process and some additional stops along the way.
While scaling your business operations with strategic expansion around the world brings a truckload of new sales, customers and exciting opportunities, the number of international returns in your eCommerce store increases proportionally.
What are the steps involved in international eCommerce returns?
Almost just like forward shipping, there are a few extra steps involved in reverse logistics that are beneficial to you. The list of services you can include will depend on your choice of shipping partner for your international eCommerce returns.
Create an international eCommerce returns portal
An international eCommerce returns portal allows your customers to initiate returns. This facility allows the customer to enter the required information and validate the purchase in accordance with your return policy. Once all data has been verified, the portal creates a return label. This feature reduces the effort and time spent on returns while creating a better experience for customers.
Location-based filtering of return requests
You have the ability to automate your shipping software to separate return requests by location. Typically, shipping service providers have more robust networks for delivery, pickup, and storage in certain areas. Once you identify high volume return areas, you can plan your strategic partnerships with various logistics companies to cover your customers' locations for international eCommerce returns.
Hire an international eCommerce returns service provider
Once your location-based logistics are clarified, your international ecommerce returns company operating in that part of the forest can handle the returns as per your agreement. This may include various operations such as picking up the package from the customer, scanning the product for resale opportunity, delivering it to a partner repacker and reseller in that area, or storing the goods until they can be bundled with other returns and shipped back to you.
Create an international e-commerce return label
The most important document in international e-commerce returns is a small, inconspicuous piece of paper called a return label. Starting with contact information and address and ending with the type and weight of the goods, the returns label conveys the necessary information to the clerks and machines. All the information needed to handle the return logistics is plugged into the return label in the form of legible data and a barcode.
Processing of all fees and documentation for customs
Just like outbound shipments, customs and documentation procedures for returns vary from country to country. While the paperwork may scare you off, customs fees and documentation are an important matter to keep a watchful eye on to make sure everything is cleared for your shipment to go smoothly.
This process is where you will benefit from your partnership with a shipping company. While you may have a basic understanding of how things work and what legalities each form covers, it's definitely in your company's best interest to leverage the expertise of your shipping partner to ensure your returning package isn't rejected at the port.
Four ways to organize international eCommerce returns
If you decide to open your business to customers overseas, you'll have to deal with the mammoth problem of international eCommerce returns. It can be difficult to understand, process, and implement, but below are standard return operations that form the basis of routine reverse logistics.
Prepaid return label
When you choose to place a prepaid return label in the original outbound shipment, you build trust. By adding a prepaid return label, you want to ensure that your customer has a pleasant shopping experience at your store.
However, if you want to exercise some power when working out contracts with shipping companies or postal services, it's better to only go this route if you have a sufficient volume of returns. If your return volume is high enough, you can offset the cost of returns and also bring the issue of discounts into play.
You might even consider grouping items with similar dimensions when you plan your packaging, and include standard return costs in the pricing. However, if you have multiple sizes and values in stock, it's tedious and expensive to create a separate price for each item. In such cases, return shipping is not a good idea as it may cut into your profit.
Write them off
This option should indeed be taken with a grain of salt. You might attract customers who are willing to abuse this principle just to get their hands on your goods for free.
However, if the cost of returns is in your pocket, this is undoubtedly an option for low-priced products. This works especially well when the cost of return shipping can be far more than the cost of your product. For high-value or rare products, this is definitely not the ideal option.
If you choose to offer this solution to your customers, make sure you have an airtight international eCommerce return policy for your store.
Refund of postage
It is common knowledge that international shipping can take a long time. It can take several days to weeks for your customer's order to reach them. The same, if not more, is true for international eCommerce returns, where your products may have to go through additional checkpoints and checklists.
If you ask your customer to return the product to you and wait for a refund, you lose all control over the return process. You have no control over the cost or the time it takes for the product to get back to you. You could offer a refund of postage once the package arrives at the logistics provider, but can you be sure that the product is not damaged and worth the cost of international return shipping?
If customers are waiting for the shipment to arrive before they receive a postage refund, they will become more anxious with each passing day. This can lead to a bad review, which could affect potential customers.
Of course, if the customer decides to pay for a premium service so that the package reaches you at full speed, this will cost you a higher price to shell out.
Solutions for returns
While you might be able to handle domestic returns, international shipping has a completely different set of rules. Always work with a shipping company to handle your international eCommerce returns. This is convenient for both your customers and yourself when it comes to processing returns.
Some logistics providers offer a quick quality check of returned goods, so you can make better decisions about your returns. This allows you to offer faster refunds to your customers, while the logistics company can hold the goods in their warehouse until they can consolidate them into a cost-effective return shipment to you.
You also have the option of hiring agencies to repackage your products and resell them in the same destination country to get quick cash and avoid the cost of return shipping.
Four tips on how to handle international eCommerce returns like a champ
Here are some tips you can incorporate into your international eCommerce returns to maximize the benefits.
Customer choice
The most straightforward solution for shipping international eCommerce returns is to leave it up to your customer, but by doing so you also leave the hassle and control up to them. This is the least customer-friendly solution, as you are not legally required to refund the cost of returns. Since customers want nothing to do with the merchandise once they want to return the product, this choice costs you in sales. However, by extending the return period, you are betting on the possibility that returns will be a low priority for your customers or that they will commit to your merchandise.
Enter into partnerships
By partnering with a shipping service provider for your international eCommerce returns logistics, you can get a handle on your shipping costs by offering high shipping volumes at low rates. You can also partner with local repackers and resellers to avoid international return shipping. Local repackers and resellers will sell the item on your behalf in the local market and take a small percentage for their services.
Balance costs
Before shopping on eCommerce websites, most customers pay attention to the bold "Free Returns" sign. Logically, this habit is more prominent in eCommerce companies dealing with fashion and jewelry. Also, if you don't want to carry the cost of international eCommerce returns on your shoulders, especially if you are a young business, you could deduct the cost from your refund. This also benefits customers who don't have to pay for return shipping costs. More customers prefer the option of a quick and easy return than a full refund.
Outsource returns
Consider using local logistics service providers for your international eCommerce returns in the countries you sell to. They will handle the handling and processing of your goods, including all related administrative tasks. They can also schedule your returns by grouping them into freight units to reduce your shipping costs. They can also initiate refunds more quickly, as these companies can evaluate your products on your behalf. While this is generally a costly option, it can be well worth it for eCommerce merchants with a high return rate. Make sure the contract between your store, your warehouse and the third-party vendor is clearly spelled out.
Ten ways to reduce returns in international eCommerce
Whether or not you've already dipped your toes in the magical waters of international eCommerce, you already know that you need to do everything in your power to reduce your return rate.
Lots of snapshots
As an international eCommerce store, your customers don't have the same advantage as they would in a physical retail store where they can see the product before they buy. The best practice for an eCommerce store would be to include as many clear product photos and videos as possible in your store.
Words help convert
Nothing speaks louder than a customer's words. Clear evidence of buying behavior suggests that positive reviews of your products in your store and on other websites lead to higher sales.
Package like a pro
You can't overemphasize the importance of packing your goods well for shipping. Sturdy packaging ensures that the chances of the goods reaching the customer damaged are close to zero.
Expeditious delivery
When partnering with a logistics provider, make sure that you choose one that offers excellent service at a reasonable price. By ensuring that the package reaches your customer on time, you will reduce the anxiety that your customer might have after the purchase.
Longer return shipping
When planning your return policy for international shipping, consider the time span of international logistics processes. Offering longer return periods for goods going overseas can make customers feel more comfortable. Several retailers have found that longer return periods result in fewer returns by customers.
Show these options
In addition to an extended return period, offer your customers flexibility when it comes to returns. Offer them multiple options and modes, and make sure they are happy with your return service. While this may not directly impact your return rate, satisfied customers are more likely to request an exchange or credit, which will positively impact your bottom line.
Customize
Take the time to design your own policy for international eCommerce returns. Take into account all the time-consuming processes associated with this logistics procedure and modify your standard policies accordingly.
Prepaid shipping
A prepaid return label never hurt any eCommerce entrepreneur. Many shipping companies will only charge you for used return labels or are willing to refund you if they are unused.
Flexible refunds
Be flexible when offering refunds to your customers. This gives your customers a sense of control over their shopping experience, while your store's policies can guide them to make certain decisions.
Low or no cost
Offer your customers the best possible return rates, if possible. If it's within your budget, you can also offer free returns. This is another way to ensure customer satisfaction while giving you multiple opportunities to recoup shipping costs.
FAQ about returns in international eCommerce
How are returns handled in e-commerce?
An e-commerce store handles returns by establishing a return policy, automating the return process via shipping software, forming strategic partnerships with shipping companies for low-cost returns, and paying out refunds expeditiously. These are just a few of the key points, but shipping companies offer an endless array of services that can be handled and added to your returns process.
Where do e-commerce returns go?
E-commerce returns are either returned to the store, repackaged and resold at the customer's location, repaired, donated or disposed of.
How can I make an international return?
If the value of the merchandise is far less than the shipping cost, you may consider letting the customer return the merchandise and refunding the purchase amount. For international returns, it is always a good idea to include a prepaid return label with the outgoing shipment. The other option would be to have the customer arrange and pay for the return and reimburse them for the postage.
Was this article helpful?
80
Posted by:
👨 Marie M. Barbosa